Locations:

HOBOKEN NJ
1321 Washington Street,  2nd Floor, Hoboken , New Jersey, 07030
Please note there is a street parking. We are located on the corner of Washington Street and 14th street, same building as Dr. Frio chiropractor on Washington street. As soon as you go through the street entrance make a right to get to the second floor.
Please have a seat in the waiting area and someone from our staff will come get you.
Hours:
Monday:        11am – 9pm
Tuesday:        11am – 9pm
Wednesday:  11am – 9pm
Thursday:      11am – 9pm
Friday:           11am – 9pm
Saturday:       10am – 7pm
Sunday:          10am – 7pm
Healing Massage, Trigger Point Therapy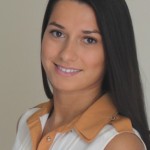 Health In Hands is a day spa in Hoboken and Montclair, which provides variety of services for the purpose of improving health, beauty and relaxation through personal care treatment such as massages.
It is different from most spa salons in that it offers a unique massage technique called Trigger Point Therapy. This kind of massage is the most effective treatment for a wide variety of pain problems, including muscle soreness/tightness, fibromyalgia, sciatica pain, plantar fasciitis, shin splints, migraines, computer shoulders, chronic pain in joints such as stiff neck and back, rotator cuff injuries and/or immobility
This therapy is great for expecting mothers as well as professional athletes.
Mission
Our mission is to cure pain naturally and get people finally begin to understand through the massage the role of the muscles, referred pain, and trigger points. Thousands of people have been already helped and thousands of dollars saved in unnecessary treatments and medications.
Leyla Azizova, LMT
Owner
Leyla Azizova is a Licensed Massage Therapist in New Jersey who has over 7 years of Trigger Point Therapy, Sports and Prenatal massage experience.
She is a graduate from the Academy of Massage Therapy in Jersey City, NJ.
Leyla is originally from Russia where she went to the International Massage Therapy School in Moscow and learned her special technique called Trigger Point Therapy. She truly believes that Trigger Point Massage Therapy may be the most effective treatment for a wide variety of pain problems.
In 2011 Leyla was recruited to work for the Chairman and CEO of the Hess Oil Company , John Hess, his family and his friends.
Leyla is also participating in different charity events to help children with cancer and other illnesses.
In 2009 Leyla opened her first location of Health in Hands Spa in Hoboken NJ, which made Trigger point therapy very popular. It encourages her to open more locations in different cities and help many people to get rid of the chronic pain.