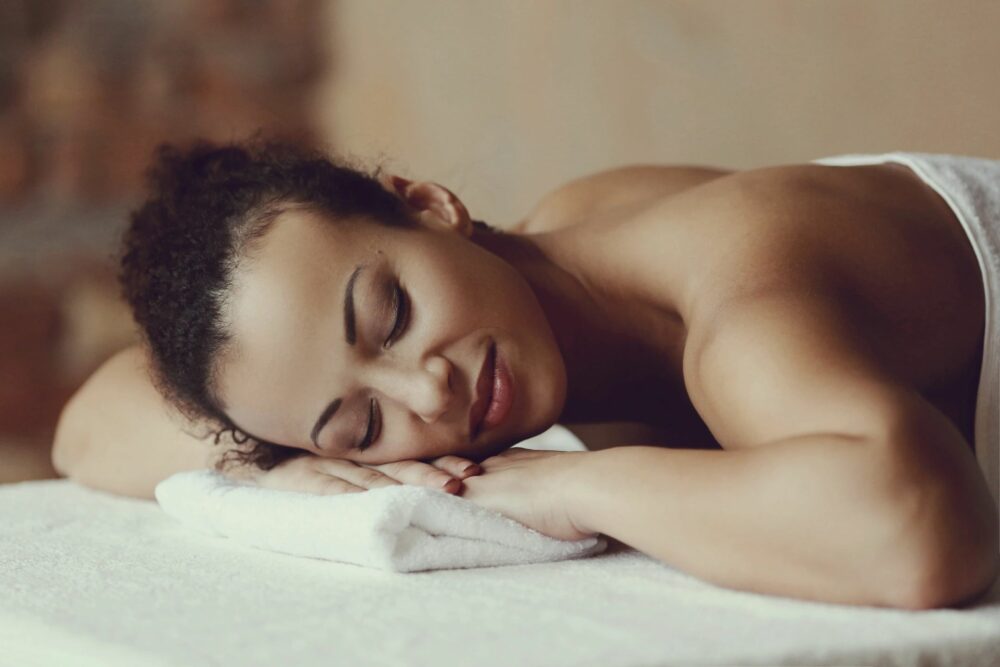 Swedish Massage – Light to medium pressure Customized Massage
Intro Rate 60 min (any type)- $110 all included.
Swedish Massage is the style that comes to mind when most people think about massage. The goal is to relax the entire body and this is accomplished by rubbing the muscles with long gliding strokes in the direction of blood returning to the heart. Additional techniques include circular pressure applied by the hands and palms, firm kneading, bending and stretching.
Often referred to as the "relaxing massage," the modality known as Swedish massage is designed to relax guests and offers therapeutic benefits such as relief of muscle tension and increased circulation to the areas worked. When you visit Health in Hands Spa for this treatment, your Therapist will use your preferred pressure (somewhere between light and firm) with a range of long, flowing strokes. We may also use some Trigger Point Therapy to address any knots if you like during your massage.
Swedish massage is just one of the many massage modalities we can incorporate while customizing your session.
Let Us Heighten your Experience with One of Our Enhancements
Health in Hands Spa uses natural, jojoba oil during your massage service. We also offer your choice of Aromatherapy with specially formulated essential oils to help you breathe, relax, and energize during your session.
You can look forward to receiving your massage in a peaceful and comfortable environment. Our rooms are equipped with music that can be customized to enhance your experience.
The key to achieving your goals during a session is communication. Our therapist will keep asking you how is the pressure. Don't hesitate to let us know if you are in need of stress reduction or general relaxation or if there are specific areas that need extra attention. For example, stress reduction sessions or general relaxation sessions usually involve massaging all the major areas of the body, while a session for a localized tightness, pain, or injury will address a specific area of the body, such as legs and feet.