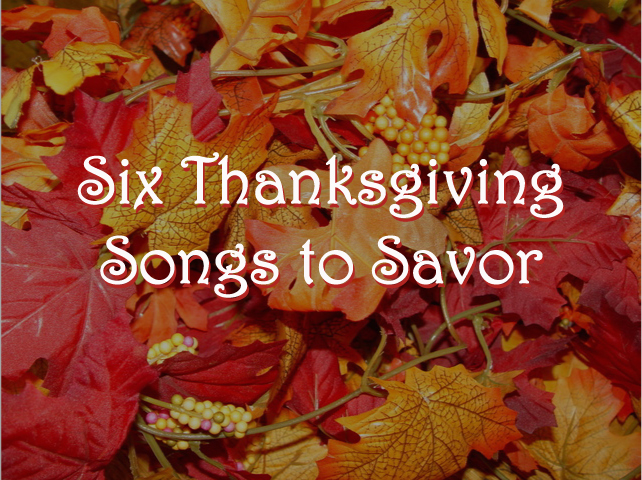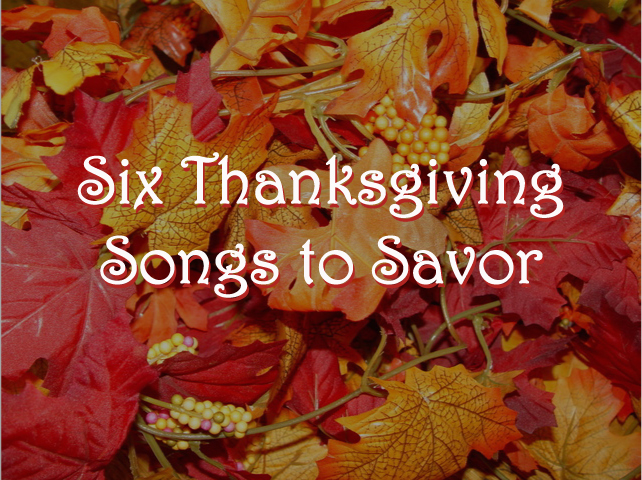 Thanksgiving
is a time to celebrate all that you are grateful for: beloved family, amazing friends, and an abundance of good food. Yet, unlike other holidays (like Christmas), Thanksgiving doesn't have a well-known playlist of songs to help us bask in these thank-full vibrations. Gratefully, our
Health In Hands
family has six savory Thanksgiving songs to share with you:
Thank U by Alanis Morissette
After the raging release of "You Oughta Know" from Alanis Morissette's Jagged Little Pill (1995) debut, this stripped-down song "Thank U" from her sophomore album Supposed Former Infatuation Junkie speaks volume about the meditative power of acceptance, forgiveness and gratitude.

My Favorite Things from The Sound of Music
This delightful ditty is originally from the 1959 Rodgers and Hammerstein Broadway Musical The Sound of Music, yet became iconic after Julie Andrews sang it in the 1965 film. Though it's often associated with Christmas, "My Favorite Things" is an infectious tune of thanksgiving that instantly turns your frown upside down while literally teaching you how to practice gratitude and good self-care by simply remembering all the things—and the ones—you love.

Kind and Generous by Natalie Merchant
The outpouring of appreciation from this tender song—and circus-themed music video—are like a 90s Hallmark card, a carnival, a hug and a cartwheel all wrapped up in one. Full of whimsy and wonder, Natalie Merchant's "Kind and Generous" from her second solo album Ophelia (1998) is a surefire way to say, "thank you, thank you" to those who deserve it most.

The Thanksgiving Song by Adam Sandler
If you want some jolly good belly laughs while digesting this epic turkey-eating tradition, then Adam Sandler's "The Thanksgiving Song" is just the ticket. Originally featured on Saturday Night Live (SNL) in 1992 and later included on his first album They're All Gonna Laugh at You! (1993), the song's silly yet sentimental ode to turkey proves that laughter—and gathering together to give thanks—really is the best medicine.

Thank You For Being A Friend – The Golden Girls Theme Song
From your BFF to your sibling; your soulmate to your bromance; your parent to your pet, "Thank You For Being A Friend" from the hit TV series The Golden Girls (1985-1992) is the ultimate heart-warmer, tear-jerker and thanksgiving gift of song. Initially written and recorded by Andrew Gold in 1978, it was covered by Cynthia Fee to serve as the theme for this timeless—and age-defying—series about family, love and friendships.

What a Wonderful World sung by Louis Armstrong
Captivating and tranquil, "What a Wonderful World" (1967), written by Bob Thiele and George David Weiss, paints an awe-inspiring picture of our incredible planet earth. However, it is the extraordinarily special voice of legendary jazz trumpeter and crooner Louis Armstrong, aka "Satchmo", that soothes our soul and ensures global gratitude. It is great for Thanksgiving and raising your wholehearted vibrations the whole year through.

Do you have a favorite Thanksgiving song? Let us know in the comments below.
Happy Thanksgiving!