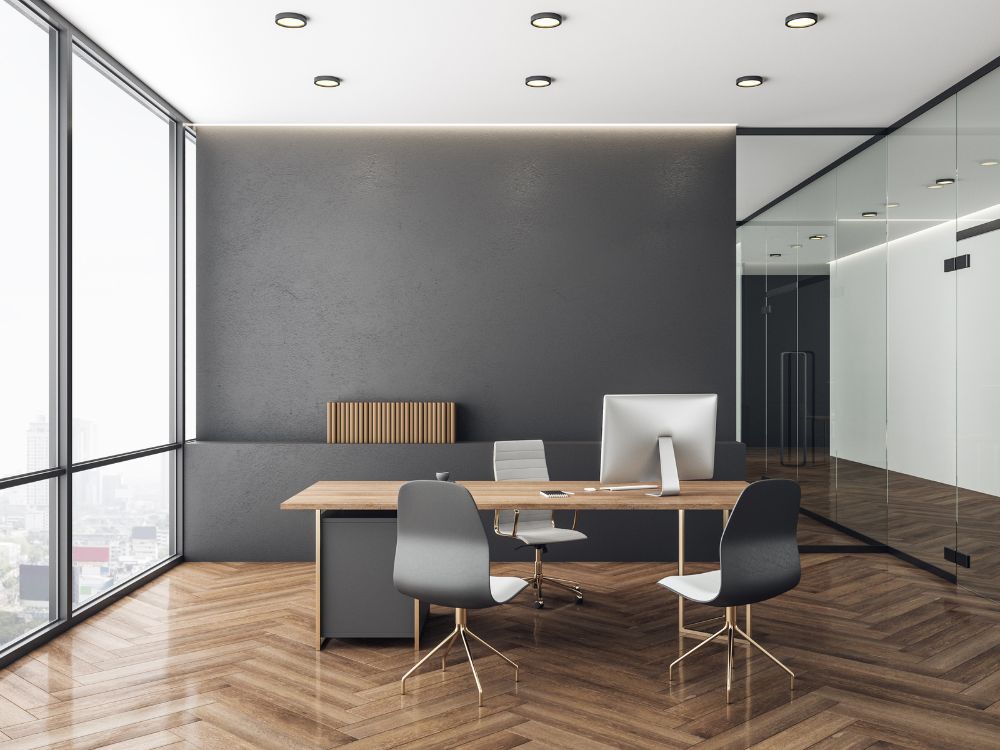 Having a relaxing office space is essential to encourage productivity and reduce stress and anxiety. There are many simple ways to make your office an inviting and relaxing space. Refer to this list to help you transform your office.
Light a Candle
Lighting a candle is an easy way to use smell to induce a relaxing atmosphere. Try using stimulating smells like peppermint, mint, lavender, and other calming fragrances to help focus your mind and relieve your senses. Make sure the fragrance in your office is different from the rest of the scents in your home, as different scents work better in different spaces. Having a different fragrance in your office allows you to mentally attach a certain ambiance and mood to that space.
Keep It Tidy
Keeping your office space tidy is an essential step in making your office more relaxing. Clear spaces and reduced clutter can reduce anxiety. A clean environment can give you peace of mind. When there's a lack of organization and unwanted messes all around you, it can be hard to focus on the tasks at hand. Be intentional about keeping your space organized, clean, and ready for you to start your workday.
Let in Natural Light
Natural light can help uplift your mood, making you feel more relaxed as a result. Natural sunlight provides many amazing benefits that are shown to improve mental clarity, mood, and focus. If you have a window in your office, try opening the blinds and letting some light shine through. If you don't have any windows, be intentional about taking a few breaks throughout the day to expose yourself to the light.
Doing work while sitting in the dark may cause you tension, subconsciously adding to your stress. Treat yourself to the relaxing atmosphere you deserve by letting in sunlight.
Play Relaxing Music
Playing relaxing music like lo-fi or classical pieces can help you focus and set a calming atmosphere. It's important to play the music at a level that is not distracting so that you can work efficiently.
Keep Refreshments Close
Having refreshments like water, peppermints, and snacks nearby is a great way to keep you relaxed. Stay adequately hydrated and fed throughout your workday to maintain a pleasant mood and keep your overall physical well-being intact. Being hungry and thirsty can cause upsetting feelings and pull your focus, so be sure to keep a few snacks on your desk or mini-fridge.
When it comes to creating a calming space, it's important to focus on attending to your needs and giving yourself an environment that is conducive to productivity. Remain well hydrated and fueled, maintain a clean space, let the light in, play some calming music, and light a candle while you work. These are all helpful ways to improve your office's atmosphere.