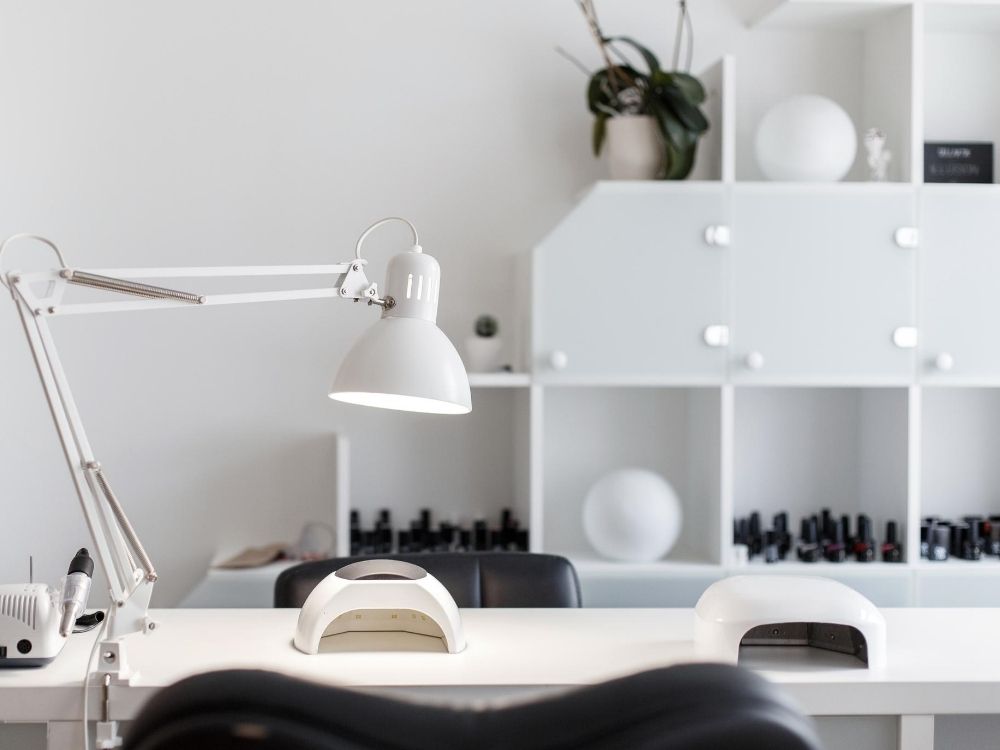 When opening your own nail salon, one of the first orders of business is acquiring the necessary equipment. Just like any business, nail salons require a variety of high-quality supplies and equipment to operate successfully and keep customers satisfied. From pedicure units to sanitation stations, here are some examples of essential equipment all nail salons need.
Pedicure Units
Unless you are one of the rare nail salons that only provides manicures, stocking your salon with pedicure units is a must. Pedicure units come equipped with a chair, footrest, foot baths with jets, and even LED lights depending on the model you purchase.
Because pedicure units are often one of the most expensive pieces of equipment that your spa will likely purchase, it is important to choose wisely. Make sure that the color scheme and appearance of the station integrates seamlessly into the spa atmosphere you are trying to create.
Sanitation Stations
Sanitation stations have never been more important in nail salons. Due to the high emphasis on hygiene and cleanliness as a result of the pandemic, customers will expect businesses to create as sanitary of an experience as possible.
To comply with customer and legal demands, it is essential to invest in top-quality sanitation stations. Such stations will allow nail technicians to effectively sterilize their equipment between each use. To help ease the minds of customers, consider placing sanitation stations within their view rather than hidden away in the back.
Nail Drying Lamps
Nail drying lamps are another type of essential equipment all nail salons need. Nail drying lamps help speed up the drying process after a manicure or pedicure. As a result, they help prevent the customer's nails from getting smudged due to long dry times and improve the efficiency of a salon. If you plan on offering gel nail services, you will need to invest in a drying lamp with UV curing capabilities. Such UV dryers can often dry each coat in as little as 60 to 90 seconds.