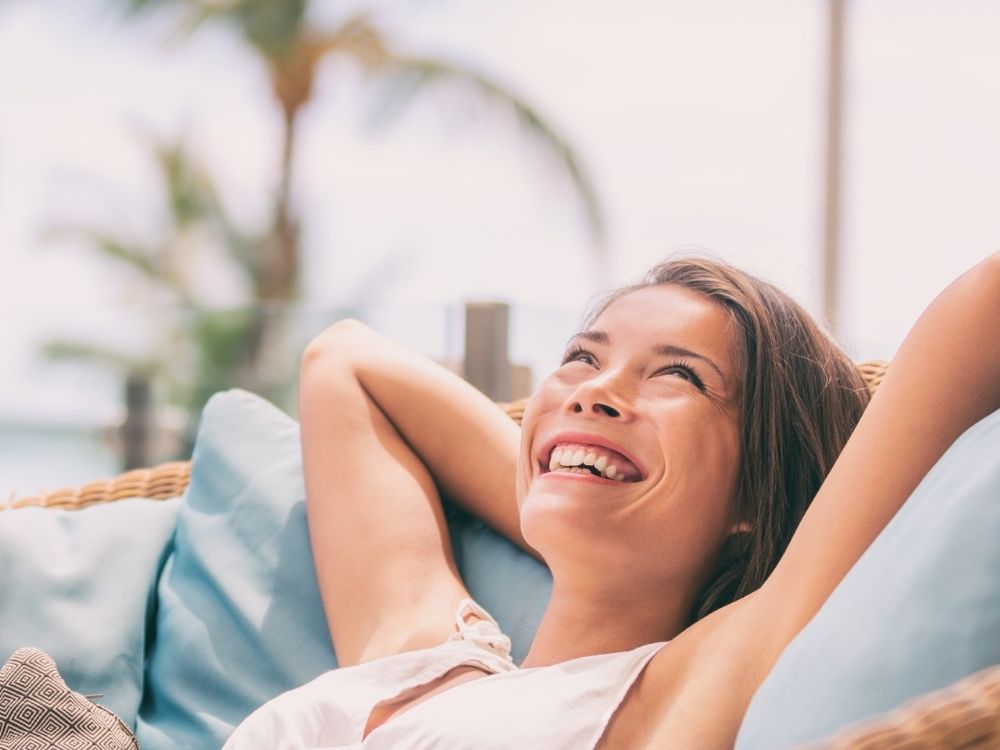 If there's anything we've learned over the past year, it's that we can't count exclusively on physical travel when we need a mental getaway. But we need pampering and internal serenity even when the world is turned upside down. Try these ways to make your home feel more like a vacation getaway so you can maintain your quality of life no matter what.
Create Sacred Spaces
Your home might feel chaotic even when it's not noisy. There's always something you "should" be doing, and looking around your interiors keeps reminding you of that. Create a little corner in your home dedicated to you—the home office when it's not in use, a quiet corner behind a room divider, even a walk-in closet. There, you can:
Meditate
Stretch or do yoga poses
Read a chapter of an inspirational book
Try an adult coloring book
Close your eyes and breathe
Schedule Treatments
You don't need to be in a four-star resort with an exotic in-house spa to relax. You can make sure you're taking care of yourself by scheduling a regular pampering session at least once every month. It doesn't have to be expensive, but you need to prioritize yourself. And if you don't have access to a spa, you can try these ideas at home:
Wear a fluffy white robe and slippers
Light an essential oil diffuser or scented candle for aromatherapy
Use your best bath soak or body scrub
Choose a partner and switch off five-minute massages
Apply self-tanner
Just Add Water
We like to vacation near bodies of water for a reason: there's nothing more serene than water. But you can use several techniques to get that natural element into your home:
Paint or decorate a room in a soft blue, which can have a calming effect
Use a small tabletop fountain to fill the air with gentle trickling sounds
Install a fish tank you can watch for a restorative time-out
Devote a room to beachfront décor or just add rattan elements
Grow water plants like anthurium in clear vases so you can see their roots grow
When the weather is right, try one of the easiest ways to make your home feel more like a vacation getaway: go outside. Whether you want to sit around a fire pit or go for a walk, all you need is the right mindset to be an appreciative tourist right where you live.