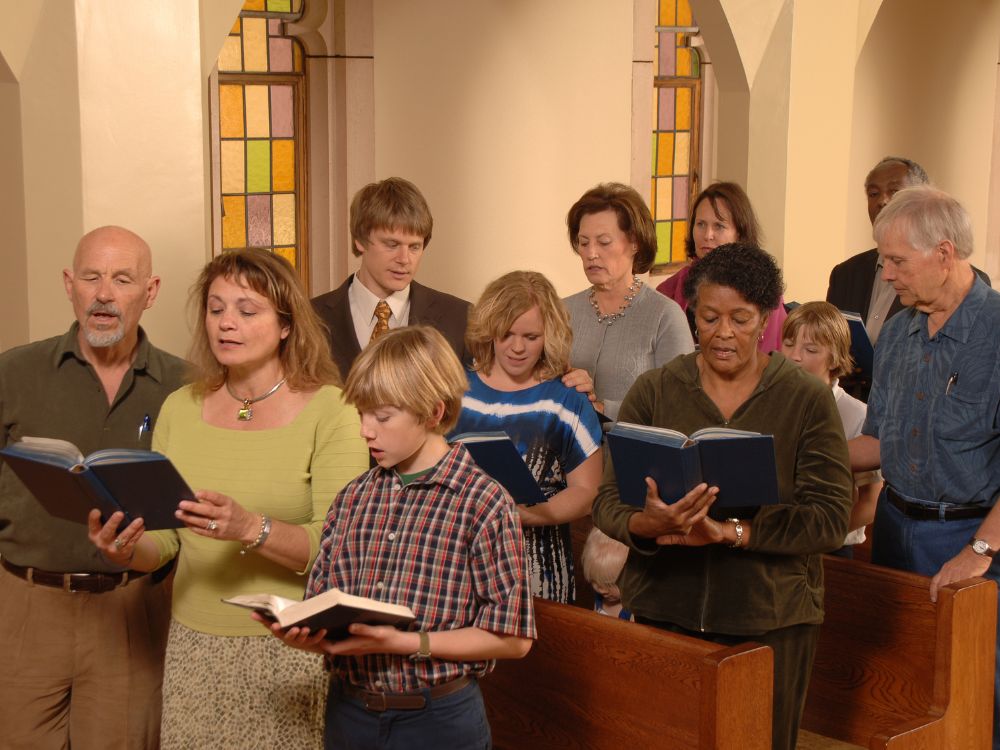 The US is growing increasingly secular. Religious people, especially Christians, are taking time away from their faith to reflect on what they really believe—or don't believe. Non-religious people aren't seeking out opportunities for religious belief either. To leave religion or avoid religion altogether is a decision individuals must make based on their desires and values.
However, whether you hold religious beliefs shouldn't prevent you from enjoying the benefits of regular church attendance. While it may sound strange that non-religious people should try church for non-religious reasons, the benefits are worth it. And you can reap similar benefits from other religious services, not just Christian ones. We mention church here because Christianity is the most popular religion in the United States.
Improve Mental and Physical Health
There are numerous mental and physical health benefits of church attendance. Many people who attend church have a more optimistic mindset than those who don't. They also cope better with adversity, both externally, such as work stress, and internally, such as depression.
Physically, communal singing at church can help strengthen your immune system and relieve muscle tension. Research also shows that religious activity can lower blood pressure and improve sleep.
Develop Discipline and Self-Control
Most humans make decisions based on personal desires. Since we're constantly in charge, we rarely get the opportunity to exercise the muscles of self-discipline and self-control. However, developing discipline and self-control can improve mental focus, emotional regulation, and self-esteem.
Church can help with that development. Religious services focus more on the higher power they're worshipping than on the personal happiness of attendees. That means you'll exercise discipline and self-control to stay in the moment and not let your mind wander.
Find Opportunities To Serve in Your Community
Many religions, not just Christianity, encourage people to practice acts of service. To make that service easier, they often offer ways to serve within their organization and partner organizations around your community and abroad. This is the perfect opportunity if you want to volunteer somewhere but don't know how to get started. Simply find the appropriate sign-up sheet after the church service.
Foster Friendships
One of the keys to developing friendships during adulthood is showing up at the same time and location to do the same activity with other people. Attending church and volunteering with church people is an excellent opportunity to do just that. Charge up your social battery to prepare for your first church service and start getting to know people.
Enjoy a Quiet Communal Meditation Opportunity
Non-religious people often worry they'll feel out of place in a church or similar religious building, especially during times of prayer. However, prayer time creates a quiet communal atmosphere that you can use as a meditation opportunity. There are amazing health benefits of regular meditation, such as emotional regulation and mental clarity. You'll go into the new week feeling calm and ready to face any challenges that come your way.
These five reasons non-religious people should try church aren't all-encompassing, but they help us consider what anyone can get from religious service. Whether we believe in and worship a higher power or not, we can enjoy many benefits from regular communal religious events.