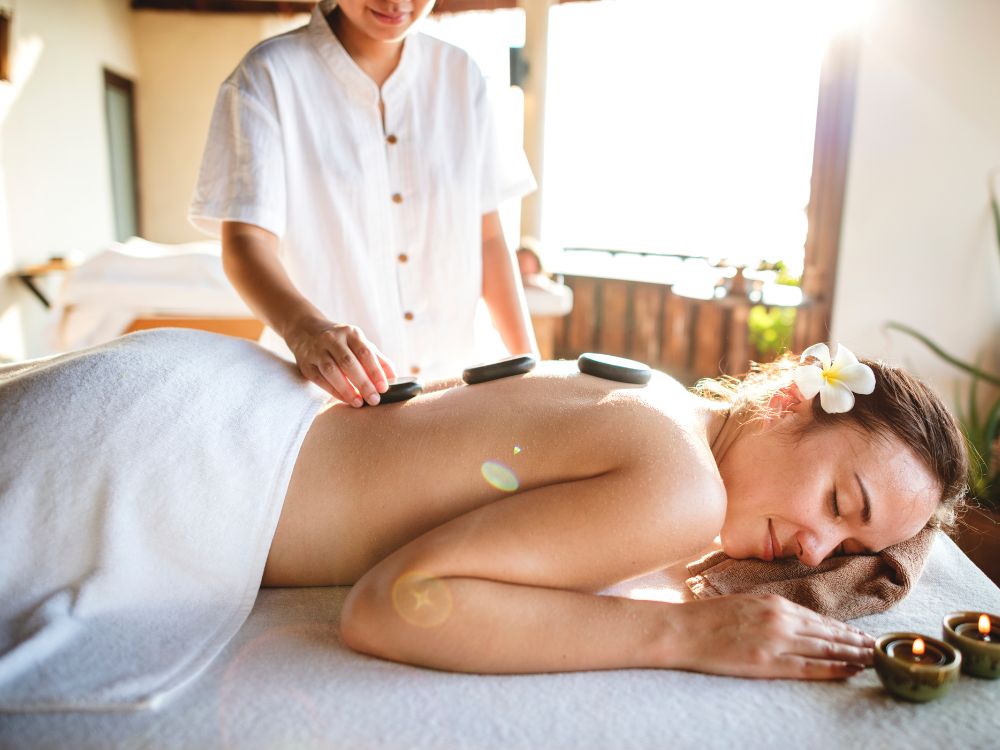 Spa services are treatments that can relax, rejuvenate, and restore the body. These treatments have many benefits, such as relieving muscle stress and tension, improving circulation, and even reducing wrinkles. Here are some popular spa treatments to offer your clients.
LED Facial
LED facials use light-emitting diodes (LEDs) to improve skin health. LED facials provide many benefits, including stimulating collagen production, reducing inflammation and acne breakouts, and increasing circulation. They can also decrease signs of aging, such as wrinkles and fine lines, and promote cell repair for quicker healing times.
There are two main types of LED facial treatments. Red Light Therapy Facial Treatments use red LEDs to stimulate collagen production while targeting broken capillaries. And Blue Light Therapy Facial Treatments employ blue LEDs to target bacteria that cause acne. Depending on your client's needs or desired results, you may recommend either one or both types of treatment for optimal results.
Body Mud Mask
Body mud masks are an increasingly popular spa treatment that offers a variety of benefits for the skin. They typically contain natural ingredients, such as clay, detoxifying herbs, and oils. These elements draw out impurities from deep within the pores while providing nourishment and hydration. The result is softer, smoother skin with improved texture, increased elasticity, and a healthier glow.
There are several types of body mud masks available depending on client needs.
Detoxifying Mud Masks
These masks contain activated charcoal or bentonite clay to absorb toxins and dirt deep within the pores while reducing inflammation.
Hydrating Mud Masks
These masks, formulated with hydrating ingredients like aloe vera, shea butter, or honey, provide intense moisture while helping to maintain a healthy balance in the skin's delicate pH level.
Exfoliating Mud Masks
These treatments, which contain exfoliants such as sea salt or coffee grounds, gently remove dead surface cells, leaving clients with a brighter complexion.
Hot Stone Massage
Hot stone massage is a type of therapy that uses heated stones to provide therapeutic effects and relaxation. The hot stones usually contain basalt, a volcanic rock known for its heat-retaining properties. The stones can go directly on the body or act as an extension of the therapist's hands during a massage treatment.
Hot stone massage has many benefits, including deep relaxation, improved circulation, increased flexibility in joints and muscles, reduced pain, and detoxification through sweat stimulation. Hot stone massage has also reduced anxiety levels while relieving physical ailments like headaches, neck pain, and lower back problems. Adding this treatment to your list of spa services is one of the quickest ways to improve your spa business.
Now that you know what spa treatments you should add to your list of services, you can select the ones that best suit your business. Your clients will be pleased with all of the exciting new services you have to offer.