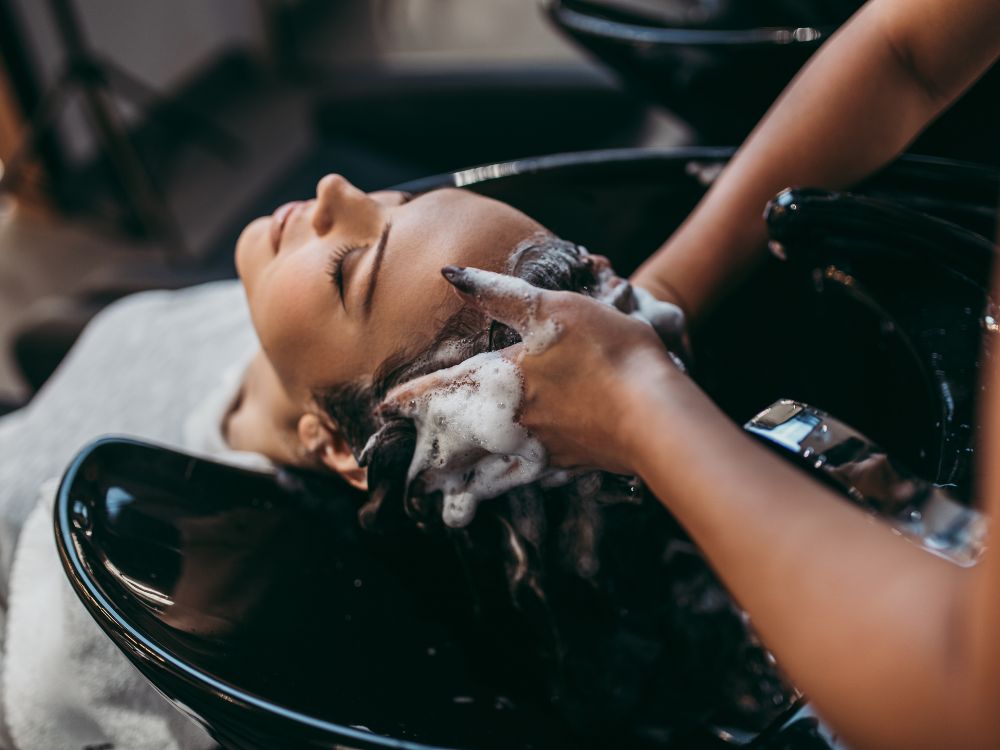 Creating a memorable and satisfying customer experience is essential in the salon industry. Enhancing the customer journey strengthens customer loyalty and increases retention rates. This blog post will explore various ways to improve the salon customer experience, focusing on actionable tips and best practices for salon owners and staff. Let's dive into specific examples of how to upgrade waiting areas, provide consistent service, and make the checkout process smoother for your clients.
1. The Perfect Ambiance: Crafting a Relaxing Waiting Area
When clients step into your salon, their journey toward relaxation and self-care should begin immediately. A welcoming waiting area sets the tone for the entire experience. Consider comfortable seating, calming color palettes, and peaceful background music to create an atmosphere where clients can unwind. Additionally, offering refreshments and reading materials can make the time spent waiting enjoyable and satisfying.
2. Enhancing the Shampoo Experience: A Touch of Luxury
The shampoo experience can be a highlight or a pitfall in a customer's visit. Fortunately, there are ways to give clients a superior shampoo experience. By focusing on the sensations and service during this step, you can elevate the salon experience for your clients. Invest in comfortable shampoo chairs or headrests, and use high-quality products designed to pamper. Furthermore, train your staff to execute a soothing and skillful scalp massage, which can help clients relax and feel cherished.
3. Providing a Consistent Level of Service: The Importance of Staff Training
To achieve a high standard of customer experience, you must have a unified team of highly trained professionals. Regular staff training ensures that your team stays updated on the latest techniques, products, and trends. By investing in your staff's development, you can provide a consistent level of service that clients will appreciate and return for. Workshops, seminars, or even in-house training sessions can help maintain your team's skills and dedication to excellence.
4. Personalized Approach: Building Trust and Loyalty
Clients appreciate a tailor-made experience, and understanding their unique preferences and needs is crucial. Developing rapport with customers can make them feel valued and heard, leading to increased trust and loyalty. Encourage your staff to ask questions and engage with clients, building a foundation for personalized service and a meaningful relationship. Integrating customer profiles into your salon's booking system can help keep track of preferences, ensuring a consistently customized salon experience.
5. Smoothing Out the Checkout Process: Making the Most of Technology
The checkout process should be quick, convenient, and efficient. Integrating technology, such as user-friendly booking systems, contactless payment options, and mobile apps, can make scheduling and paying a seamless experience for your clients. Offering flexible payment options and ensuring your front desk staff has the training to handle various transactions can make a noticeable difference in customer satisfaction. Additionally, consider sending follow-up emails, offering online appointment setting or rebooking reminders, and encouraging customer feedback to strengthen customer retention.
Cultivating an exceptional experience for your salon clients is pivotal in fostering customer satisfaction, loyalty, and long-term success. By following these tips, you can create a salon environment that leaves a lasting impression on your clients. With these strategies, you can elevate your salon's reputation as a haven for relaxation, personal care, and transformative experiences.