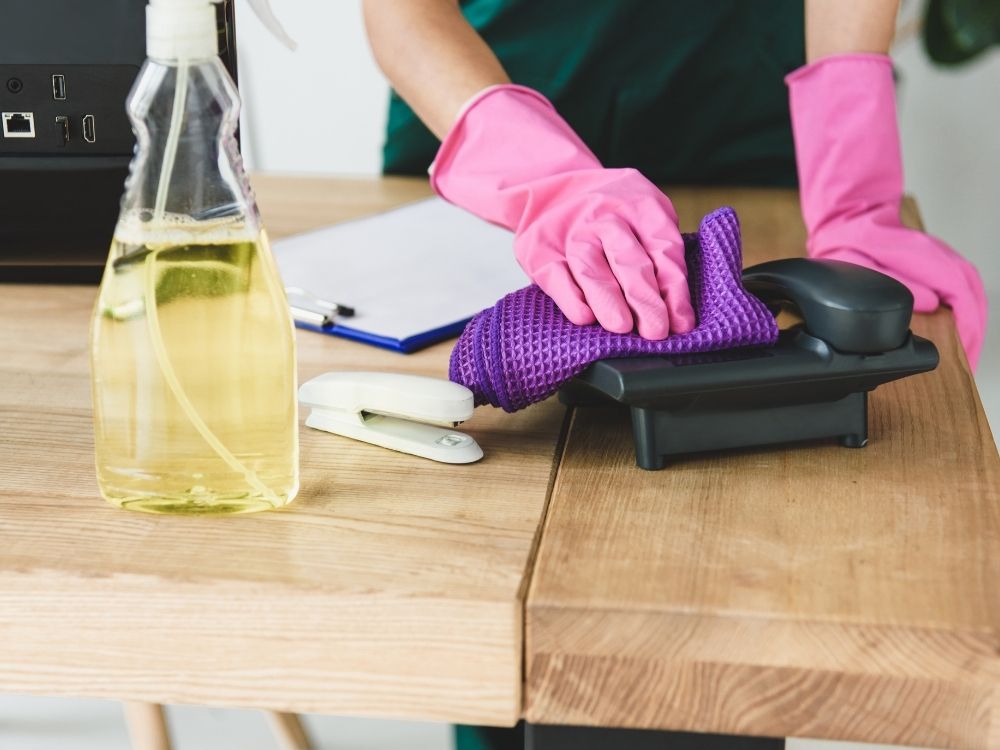 Most workplaces whose employees are able to work from home are requiring or encouraging all employees to do so. As the COVID-19 pandemic continues on, the best idea is to continue distanced work as much as possible. Working from home is a dream for many people, but it's not everyone's cup of tea. Many parents are finding it challenging to get work done with their kids at home all day. Many young professionals are struggling with the lack of resources at home, such as space for a desk, high-speed Internet access, and availability of office supplies.
People are itching to get back into the office for plenty of reasons, but they also have their health and safety to worry about in a workplace. Discover how to keep your employees healthy when you start allowing them to return to the office.
Enforce Social Distancing in the Office
Within the workplace, require your employees to stay at least six feet apart from one another. Rearranging your office to fit the new requirements for a safe social distance is also recommended. Place desks at least six feet apart and limit how many people can enter break rooms, meeting rooms, and communal restrooms at a time.
Clean and Disinfect Daily
Search for products to keep your workplace safe and sanitary. Encourage your employees to disinfect their personal workstations every day. You should provide plenty of hand sanitizing stations and teach employees proper handwashing techniques. The entire office should be cleaned and disinfected at the end of each day to eliminate germs from surfaces for the next workday. Below are a few places in every office that should be given special attention for disinfecting:
Light switches
Phones
Keyboards and computer mice
Door handles
Encourage Employees To Be Responsible in Their Free Time
Ask that any employees who elect to return to the office right now practice social distancing in their free time. Consider requiring employees to report any sickness, positive test results, or symptoms of COVID-19 to you and refraining from going into the office until a doctor clears them. You can also require employees to wear face masks or other PPE for their safety and the safety of their coworkers.
Remember, if your employees are still able to work from home, it's not beneficial to require them return to the office before they're comfortable doing so. Consider making coming into the office optional.
There's a lot of effective methods for keeping your employees healthy. These are just a few. Consider asking other employers who have successfully integrated their employees back into the office for advice, and continuing to monitor the COVID-19 pandemic situation.