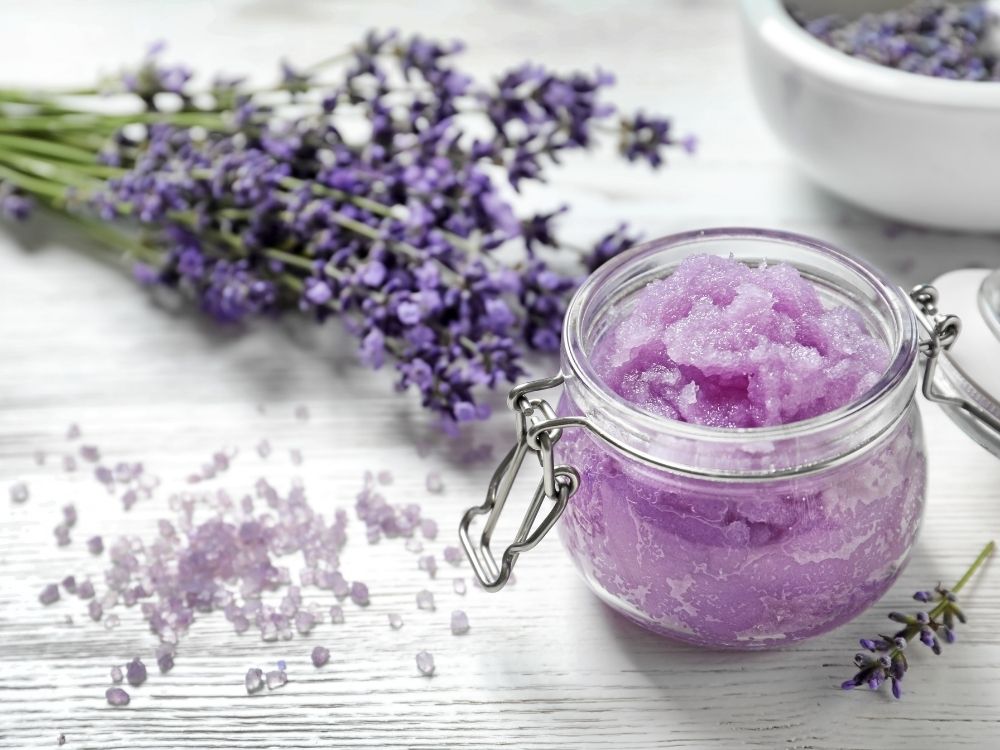 When was the last time you went to the day spa? Probably too long ago. We all deserve to feel pampered, but professional facials are pricey.
Fortunately, it's easy to save money and time with a DIY facial scrub. Plus, there's a chance you already have all the ingredients at home. If not, tag on a few extra items to your next grocery store trip, and your skin will glow in no time.
Benefits of DIY Facial Scrubs
Although most people assume that homemade facial masks aren't as powerful as professional treatments, they are still wonderful to work into your beauty and skin-care routine. For example, lavender is a great flower for a facial scrub because of its many benefits. Once you learn how to make your own lavender mint oatmeal facial scrub, you can add it to your regular skin-care routine.
The rubbing action of applying one boosts circulation and helps bring blood flow to the skin. Additionally, each of the ingredients has unique benefits for your skin.
Oatmeal
Mends skin conditions and damage from the sun
Contains vitamins and minerals, which function as antioxidants and anti-inflammatory compounds
Great for sensitive and all skin types
Highly moisturizing for the surface of the skin
Acts as a gentle exfoliator, removing dead skin cells
Supports collagen production, reducing the appearance of fine lines and wrinkles
Sugar
Also exfoliating for the skin
Smooths the skin's surface
Helps with rehydration
Great for people with dry skin
Lavender
Anti-inflammatory for specific skin conditions
Used in aromatherapy to uplift mood
Antibacterial and cleansing
Protects skin with its antioxidative qualities
Calming for the mind
Mint
Relieves stress and improves memory
Helps relax muscles
Invigorates the respiratory system
Awakens the senses
Supplies Needed
An eight-ounce glass jar for storage
Three-quarters cup oats
One-quarter cup cane sugar
Half a teaspoon dried lavender flowers or two to four drops of essential lavender oil
Half a teaspoon dried mint leaves or two to four drops of your favorite mint essential oil
A mixing bowl
Directions
Making the Scrub
Blend oats until almost entirely powdered, leaving some small chunks
Combine all ingredients in a bowl to mix
Store scrub in a glass jar in your bathroom
Applying the Scrub
This is easiest to apply right before getting in the shower, but you can do it any time with a sink.
Get your face wet
Pour about one to two tablespoons of scrub mixture on your hands and begin to mix with any residual water on your hands
Gently apply all over your face, scrubbing in smaller circular motions.
Let sit for five to 10 minutes
Rinse off with water
Homemade facial scrubs are simple to create and easy to modify. After you've gotten a feel of how to make your own lavender mint oatmeal facial scrub, you can experiment with other herbal combinations to find the perfect blend for you!