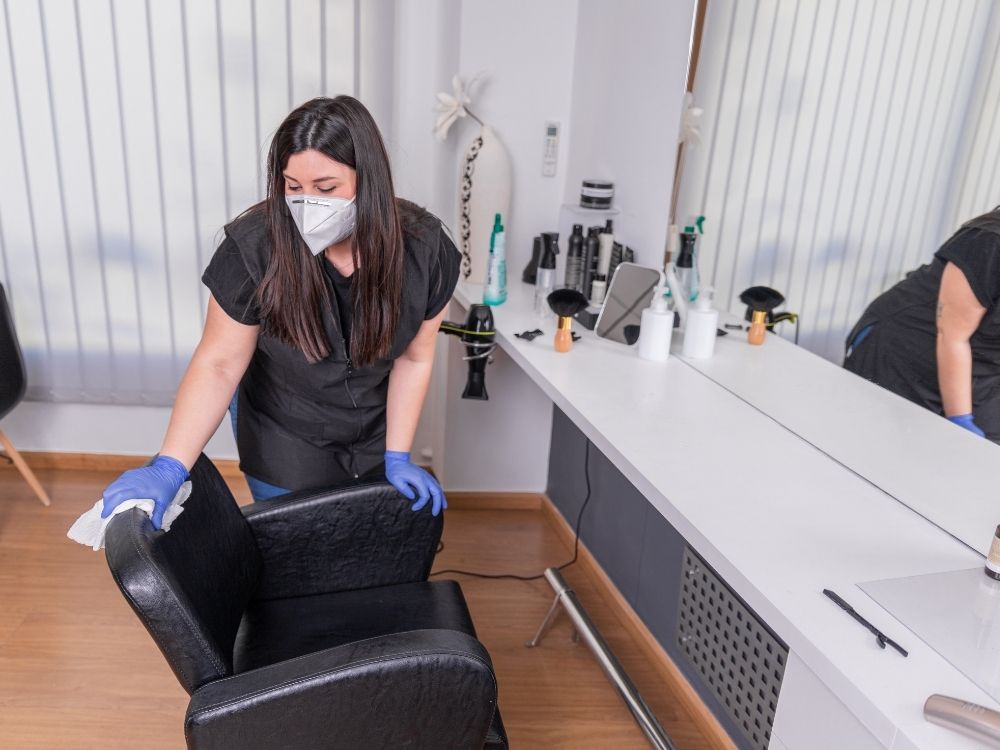 Your salon chairs are worth every cent; they keep clients comfortable during their appointment and make grooming easier for your stylists. However, like most salon equipment, your chairs need a little TLC from time to time. They work overtime, and if you want to make the most out of your expenses, keeping chairs clean and in working order is in your best interest. Here you'll learn a few tips for salon chair maintenance and cleaning to ensure a safe environment for clients and staff.
Clean Your Chairs
Before you clean and sanitize, consider the seat's material. You don't want to use harsh cleaners, as they could damage stitching and cushion quality. You can use a vinyl spray cleaner and cloth to wipe down surfaces and armrests for daily cleaning.
When a spray cleaner isn't available, you're safe to use mild dish soap and warm water to achieve the same cleanliness. You don't want to scrub and rub the chair cushions, as either can lead to fading and cracking.
Disinfect the Surfaces
After cleaning, you can sanitize the chairs using over-the-counter disinfectant wipes. Avoid using products containing bleach or ammonia, as these chemicals can also disintegrate seating.
Preserve the Seating Material
While cleaning salon chairs leaves them prone to some aging, you can utilize a protectant spray for preserving the life of the cushioning as much as possible.
Ask Guests To Wash Hands
Considering today's sanitizing routines and procedures, you can ask your guests to wash their hands at the start of their appointment. Handwashing will ensure that minimal germs transfer from guests to armrests and vice versa.
Perform Routine Maintenance
Routine maintenance on your salon chairs is vital, as you don't want a malfunctioning seat to potentially injure a stylist or client. You should raise and lower bases several times a week to lubricate seals. You should also inspect for and tend to loose bolts and screws.
Using these tips to maintain and clean your salon chairs will allow the business to run smoothly and keep expenses low. Remember that your business is more than just chairs and stylists. Don't forget to clean the rest of your salon equipment, as all pieces in your salon are essential to daily duties. You'll also encourage safe cleaning practices that will promote a well-kept and professional work environment.