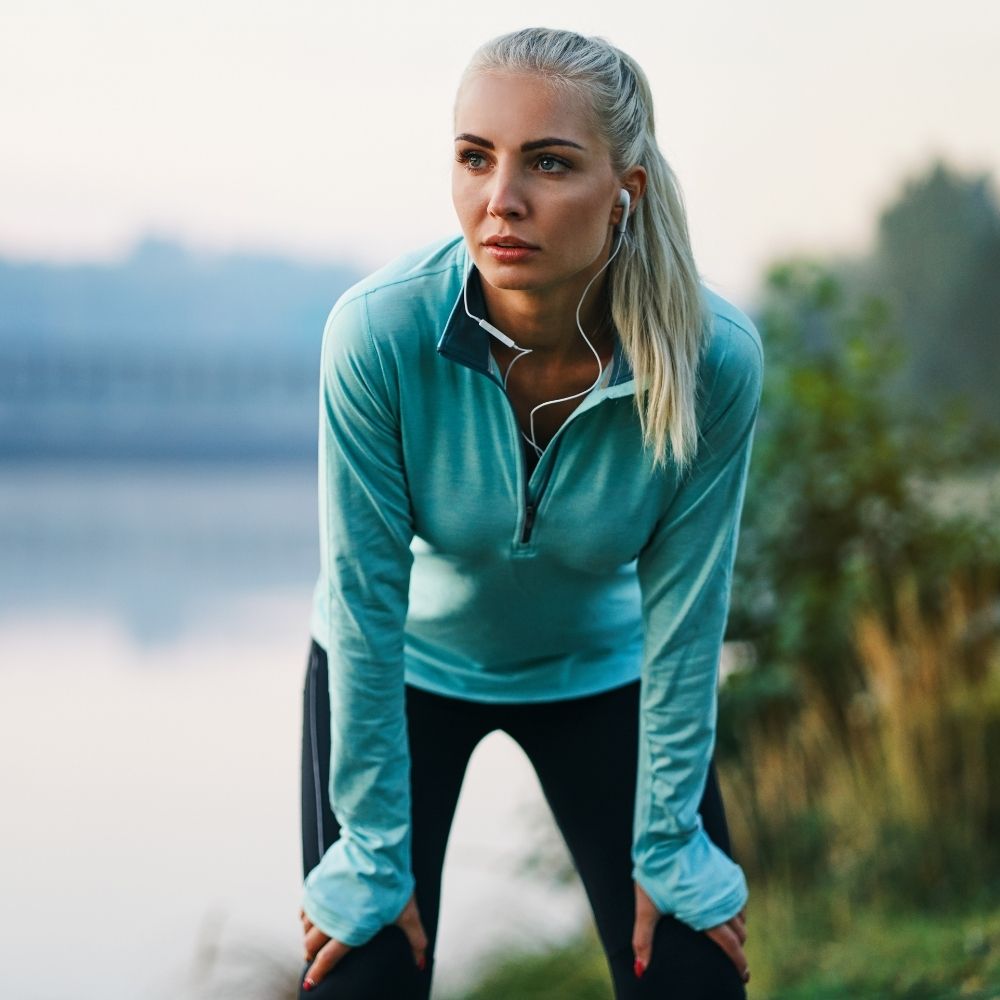 Athleisure, the combination of activewear and casual clothing, has widely become popular over the past few years. Fashion designers continue to put their spin on these fashionable garments, increasing functionality while keeping their wearers looking great. Read on to discover the top 10 athleisure trends in 2022!
Unique Necklines
Many athleisure designers are experimenting with how fabric sits around the neck and chest. From low-neck crop tops to layer over a sports bra to zip-up jackets with collars, unique necklines are defining athleisure this year.
Maximalism
Who said athleisure always had to be dull? Many designers are adding bold texture designs and loud prints to their pieces, allowing you to make fashion statements at the gym or while shopping on a Saturday afternoon.
Striking Colors
Among the most prominent of the top athleisure trends of 2022 are striking colors. You can increasingly find athleisure garments in vivid colors such as orange and pink. High visibility athleisure is perfect for outdoor jogging, so these eye-catching colors are as much about safety as they are looking great!
Vibrant Details
Many designers are adding more vibrant details to their athletic wear. These include neon mesh, bright patches, and 3D embellishments. These textures add a bit of fun to workout clothes and help make even casual wear more impactful.
High-Waisted Leggings
While t-shirts turn into crop tops, the world of leggings continues to focus on a high-waisted look. High-waisted pants offer shaping effects and help prevent any slippage during a workout.
Re-Worked Sweatshirts
Re-worked sweater shirts offer a touch of creativity and pop culture to your athleisure attire. From simple cropping to the addition of whimsical details such as colorful pom-poms and tie strings, there are endless ways to re-work sweaters and work this fashionable DIY look into your athleisure.
Statement Socks
Designers are taking athleisure socks to the next level. Bright colors, lace, and funky patterns will begin to take over as many people find new ways to pair their socks with casual workout clothing items.
Scrunchies
Scrunchies are back with a vengeance. As headbands continue to rise, so will scrunchies as more people move towards a minimalist and efficient workout hairstyle.
Exposed Zippers
Designers are becoming more creative with zippers by placing them in unexpected places such as the back of the leg or the arm. As athleisure clothing becomes more fashion-forward, zippers will play a bigger role in their design.
Bright Gloves
Many designers are also beginning to experiment with glove styles by making them out of brightly colored materials or adding unique embellishments. Fashionistas are wearing them to add one more pop of color and protect their hands from injuries at the same time.
Athleisure is becoming less of a trend and more of a staple in many closets. If you're just diving into the world of athleisure and don't yet know the difference between joggers and sweatpants, don't worry. Athleisure is all about comfort, so let yourself experiment and discover a gym-friendly look that feels great on and off the treadmill!