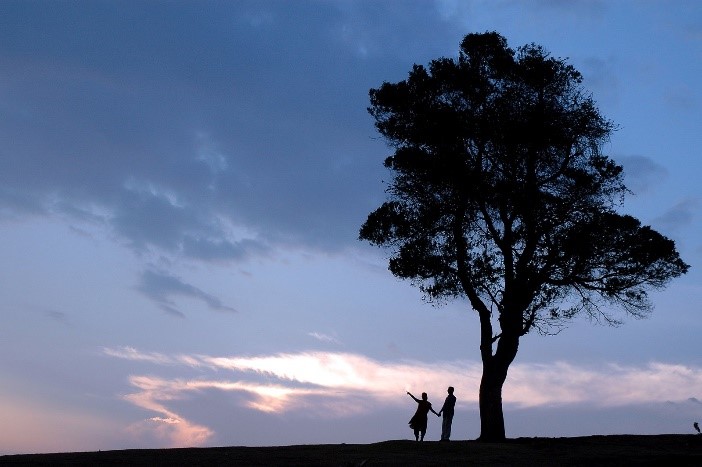 Happy New Year & Welcome to 2018! While many of us make another annual laundry list of age-old New Year's Resolutions, such as eat better, quit smoking, get a new job or, the most infamous of all, join a gym, we at Health in Hands now present 8 New Year's Relaxations to help you start 2018 with a calm, fresh perspective while having FUN being the best version of YOU.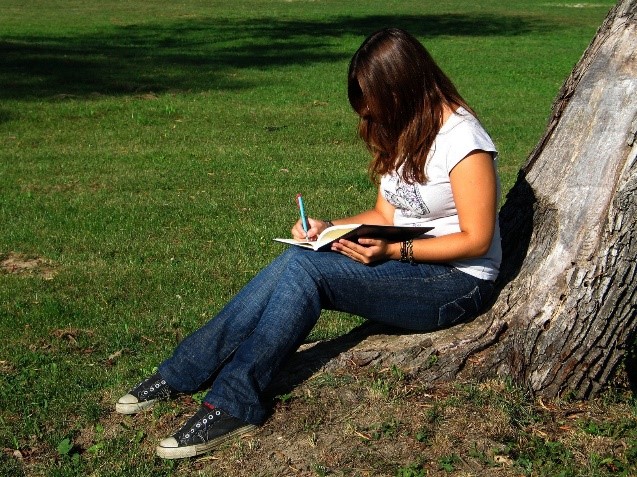 1. Journaling
Yes, you may have your sparkly new planner to excitedly organize your days, months and year ahead, yet—while this is awesome for your life goals—there is still nothing quite like letting it all hang out on the page by journaling. Though it may feel intimidating to stare at the blank pages of a brand-new journal, a new year is a divine time to color outside your own lines, literally. In addition to relieving stress in a stream of consciousness, handwriting session, give yourself permission to pen a silly poem, dare to doodle with colored pencils, cut and paste inspiring images to the page and always feel free to keep your journal entry short and sweet.
2. Yoga
The physical act of yoga is an integrative way to relax your mind while strengthening your body, increasing your flexibility and uplifting your spirit. It also serves as a great way to stay centered and true to your intentions for the new year. While many gyms do offer yoga classes, you can simply practice at home or participate in a group event like Yoga on the Plaza! every Friday at 9am at the Montclair Main Library next time you're in town for a massage.
3. Meditation
After releasing physical stress and body tension by moving through yoga poses, you can now sit still with improved focus and deepen your mental relaxation via the ancient art of meditation. Heightening your awareness while allowing you to visualize the best year ever, meditation emits countless benefits including increased self-acceptance, weight management (helpful after the holidays), a boosted immune system (helpful in winter), a slowed down aging process and more peace, happiness and joy in your everyday life.
4. Music
The power of music to clear our minds, make us think, make us feel, motivate us and move us is unparalleled. Studies show that music can be medicine for the mind, and that listening to music is much like exercising at a "mental gym". This melodious workout can reduce stress, anxiety, blood pressure, physical and emotional pain as well as help us sleep better, sharpen our memory, improve mental alertness and promote clarity. Best of all, music listening is a lot of fun!
5. Dancing
Are you tired of feeling bad at the start of a new year because you do not enjoy "traditional" exercise like jogging, weight training or sit-ups? Well, in 2018 we invite you to dance it out—and off! Coupled with all the benefits of music, dancing is shown to increase your muscular and bone strength, energy, endurance, motor skills, aerobic fitness and decision-making ability while reducing your risk of dementia, depression and osteoporosis. So, whether it's hip hop, ballet, ballroom or belly dancing that strikes your fancy, strike a pose on the dancefloor to improve and groove your mind, body and soul.
6. Massage
From calming you down to livening you up, from reducing inflammation to accelerating your digestion, from easing the discomforts of pregnancy to relieving postpartum depression, the health benefits getting massages are wide-ranging and highly therapeutic. Book your healing massage now at either of our locations in Hoboken or Montclair and treat yourself to new year's wellness.
7. Widen Your Horizons
One surefire way to boost your confidence, enrich your self-esteem and foster personal growth is by choosing to widen your horizons. Do away with tired routines and try something new like learning to play a musical instrument, tasting different foods or experiencing a road less traveled—to work or a foreign land. Change your environment by rearranging your furniture or traveling abroad. Though uncomfortable at first, taking even the smallest of actions to get out of your comfort zone can expand and soothe your mind in unexpected—and gratifying ways.
8. Do What You Love
Making time to do what you love sounds simple right? Of course, it is in theory, yet daily stresses, be it work, school or childcare, in addition to societal pressures to only do what's "productive" or "socially acceptable" can really impede upon what brings us the most joy. So, if singing is your thing, sing loud and proud. If crafting is what you crave, get some art supplies and go wild. If you dream of making a difference, volunteer to your heart's content. If you can only stand to focus on one thing for your 8 New Year's Relaxations, then doing what you love is a fundamental—and amazing—place to start in 2018.