Facial And Body Mists
If you're obsessed with facial and body mists, then get cozy, grab your fave drink, and read very carefully. Grab a magnifying glass if you need to.
There's just something about a facial spray. If you have dry skin, you feel that immediate refreshing feel on your skin. If you oily skin, you definitely feel that spray of relief on your slick skin. And even if you're skin is "normal," you just relish that relief of tiny scented droplets as it reaches your face and/or body. It's like a summer splash in a bottle.
Keeping a travel-size spritzer in your everyday bag is a great way to maintain a fresh feeling throughout the day. Water mists like Evian are especially great for flights, where our skin and body need extra hydration from flying in the clouds. And keeping a regular size bottle of your favorite hydrating mist on your work desk, is almost a requirement for the obsessed fan. Bible.
Here are a few of our faves.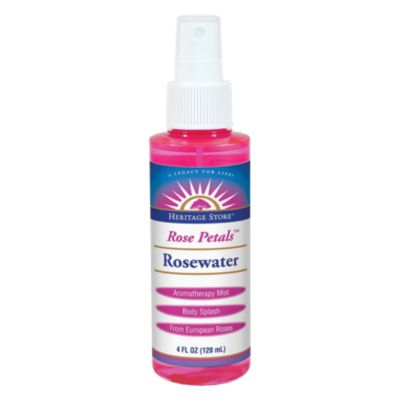 1. Heritage Petals Rosewater
According to the product label, this facial/body mist is made of "aromatherapy waters…now made with Vor-Mag water which is water that has been vortexed and magnetized to raise the energy to a higher vibration…" You can find this at Whole Foods or Vitamin Shoppe. And bonus! You can also mist into the air to freshen a space, or on linens, and even your hair.
2. Kiehl's Cactus Flower & Tibetan Ginseng
A new hydrating mist that hydrates and increases "skin-cell respiration." Contains cactus flower, Tibetan ginseng, and a blend of geranium, lavender, and rosemary essential oils.
3. Mario Badescu Facial Spray with Aloe, Herbs and Rosewater
Brand tip: Spray onto your makeup brush or sponge and blend for a dewy finish.
Check these seven best facial mists at MarieClaire.com.
Mist away!