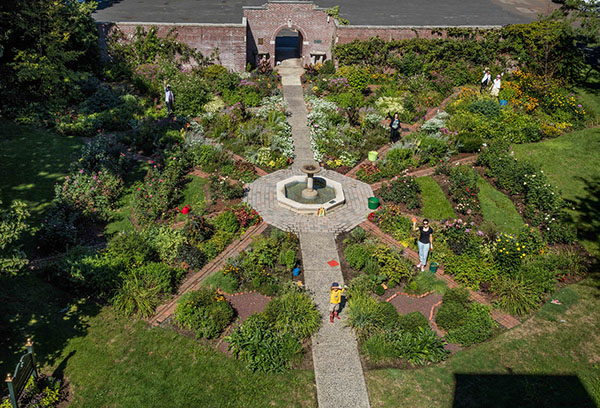 So, you've finally made self-care a priority this summer and booked a healing massage appointment in our Montclair, NJ location to relieve your aches and pains, lift your spirits and keep those summertime blues away. Way to go! Now that you're on your way, let Health In Hands show you even more ways to relax in Montclair, the eclectic arts town in Essex County, New Jersey, full of international cuisine, arts & culture, health & wellness—and a whole lot of fun!
1. Montclair Jazz Festival
Offering fun for all ages, the 8th Annual Montclair Jazz Festival returns to Nishuane Park on Saturday, August 12th, from noon to 9pm. This one-day-only, "no tickets required" jazz extravaganza has become one of the largest and greatest free (yes, free) summer events in all of New Jersey. Headlined by world-class musicians including the festival's artistic director Christian McBride and DeeDee Bridgewater, the music festival will also feature a student performance by the award-winning JAZZ HOUSE KiDS, family activities, food vendors and a beer garden sponsored by North Coast Brewing Co., which will donate 100% of their proceeds to support the JAZZ HOUSE KiDS Music + Education Fund. Learn more at: www.montclairjazzfestival.org.
2. Yoga on the Plaza!
Relax your mind, body and spirit while building strength, flexibility and well-being with Yoga on the Plaza! Friday mornings from 9-10 am, now through September at the Main Library Plaza of Montclair Public Library. Presented by Misha Hajj, yoga instructor at the YMCA of Montclair, this is an open level, vinyasa-based class focusing on alignment. All movements can be modified to decrease or increase the intensity. No registration required. Remember to bring a mat and water! Find this & more at: www.montclairlibrary.org/events-calendar/wellness.
3. Avis Campbell Gardens
Like a "secret garden" of the Garden State, Avis Campbell Gardens is a 7,000-square-foot botanical oasis hidden behind the United Way building located next door to the Montclair Public Library. This tranquil treasure is a picturesque landscape with a pedestal fountain surrounded by colorful flowers to admire, a September 11th Memorial to Essex County residents, well-kept grass to take a nap on in the sun (perhaps after Yoga on the Plaza!) and benches where you can sit, reflect and even meditate. Free to enter and open to the public, the garden is maintained by the Garden Club of Montclair who is hosting the Standard Flower Show September 15-16, 2017. Get involved here: gardenclubofmontclair.com.
4. Montclair Art Museum
Showcasing American and Native American art and artifacts that span the last three hundred years, the Montclair Art Museum (MAM) curates a permanent and traveling collection of unique exhibits, films, concerts and events that link art to contemporary life in a global context. MAM aims to engage the entire community with educational programs for adults, teens, youths, students and families. On the 3rd Sunday of the month, August 20th, September 17th and so forth, enjoy a docent-led, public tour of the museum, free with regular admission. Explore more at: : www.montclairartmuseum.org.
These are just some ways to enrich your relaxation and rejuvenation while in Montclair for a massage. Have more fun ideas? Share them in the comments below!