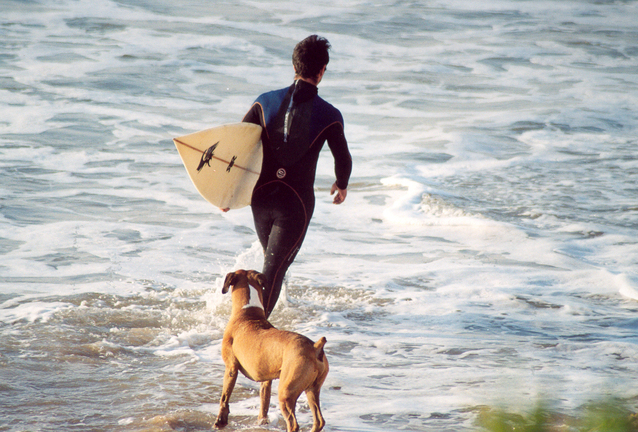 Ready to step up your summer game?
From team sports to water sports, traversing the great outdoors to tending to your garden, summertime is the prime time to get outside and get physical. August is National Golf Month (yes, it's a thing) so it's a perfect opportunity to get out on the green and go "fore" it! For tennis fans—and anyone who adores a grand outdoor sporting event—the US Open Tennis Championships is August 28-Sept 10. Even mind, body & spirit practices like yoga are having fun in the summer sun.
Just like with exercise, when you engage in sports your body releases chemicals called endorphins that lessen your brain's perception of pain and create a "runner's high" feeling of euphoria. This natural high energizes you, enhances your mental clarity and heightens your self-esteem both in the moment and over time—all while having a good time!
And just like with massage, participating in sports reduces stress, anxiety, insomnia and symptoms of depression. Massage can support your athletic endeavors by: easing muscle soreness to quicken recovery time, preventing injury by decreasing swelling and inflammation while upping flexibility, and building endurance for optimal performance. So, whether you're playing for the big leagues or for leisure, Health In Hands believes that massage makes an awesome teammate to help you "get in the game" and achieve your summer sports goals.
Out on the Field, Court or Course
Ball games like basketball, football, softball and soccer are just as excellent for fostering skills such as teamwork, goal-setting and discipline as they are for strengthening your heart, muscles and bones—and looking and feeling great. However, they can also lead to tension and stress on the body from overuse and rough, repetitive movements. This is where our Sports Massage can help to therapeutically target muscle-tendon junctions and serve as part of a balanced training regimen. If your goal is simply to relax, then you'll feel like you scored major points with our Swedish Massage.
The Great Outdoors
Hiking, biking and climbing, oh my! Though the gym is great, there is nothing like getting physical in the great outdoors. Whether you prefer trailblazing in a National Park, running in local greenery like Mountainside Park—just walking distance from our Montclair location—or playing in your own backyard, your feet might feel the burn just as much as the rest of your body. Fortunately, we offer the "pressure therapy" of Foot Reflexology Massage, which induces a deep state of relaxation by opening neural pathways, improves blood flow and circulation, and acts as a hands-on, healing detox.
Water Sport Support
Surfing, sailing and splashing around in great bodies of water are such refreshing ways to revitalize your dog days of summer. Yet rigorous water sports like water skiing or rowing, for example, can result in soreness or tight muscles, aggravate injuries or worsen chronic pain. In this scenario, Trigger Point Therapy, performed by a member of our 5-star therapist team in either Montclair or Hoboken, could improve your well-being and your game by locating the pain points that are causing stress and strain in other parts of your body.
And, consider this: some water sports can even help you with your massage! For instance, a Deep Tissue Massage is designed to alleviate chronic muscle tension with more intensive techniques, and while it relaxes you and relieves pain in the long-term, you may feel some discomfort or soreness for a couple days after. You can turn those "sore days" into "shore days" by going for a swim at the lake or beach, or even snorkeling in the ocean, as swimming is a rejuvenating, restorative activity that gently offers greater ease of movement and less strain on your bones, joints and muscles.
As you can see, massage is a healing way to help take your game to the next level. Of course, make sure to stretch before and after any athletics, stay hydrated with plenty of water and power up with some nutrient-rich superfoods.
Let us know in the comments below which sports you'll play to complete your summer like a champ!