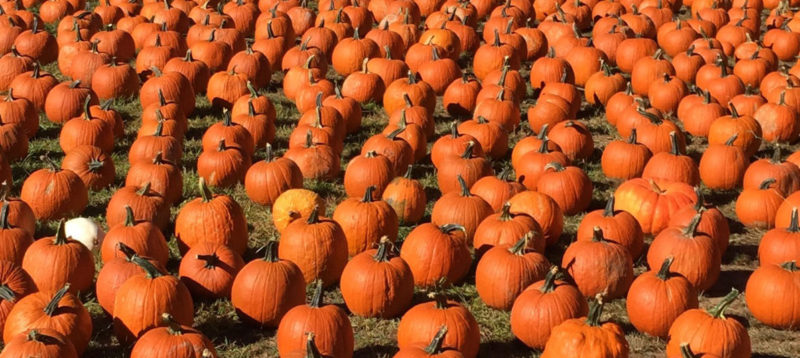 Fun Things in Montclair, NJ
As summer has turned into fall, we at the Montclair location of Health In Hands, are excited to share five awesome autumn activities we've picked just for you to explore this season next time you're in town for a healing massage. Only 12 miles outside of Manhattan, New York in the heart of Essex County, New Jersey, Montclair is an upscale yet quaint suburb brimming with public parks and nature preserves, intriguing shops and restaurants and fun events for the whole family.
1. Saturdays at Montclair Farmers' Market
In 1993, Montclair became one of the first towns in the Garden state to host a farmers' market. Today, the Montclair Farmers' Market proudly serves as New Jersey's oldest and largest farmers' market offering fresh, seasonal and locally grown fruits, vegetable, meats, poultry, fish, prepared foods, baked goods, honey, wine, cheese, food demos and more for all to enjoy at Walnut Street Station on Saturdays from 8am to 2pm. Better still, there are food trucks on site, as well as many eclectic restaurants to try nearby.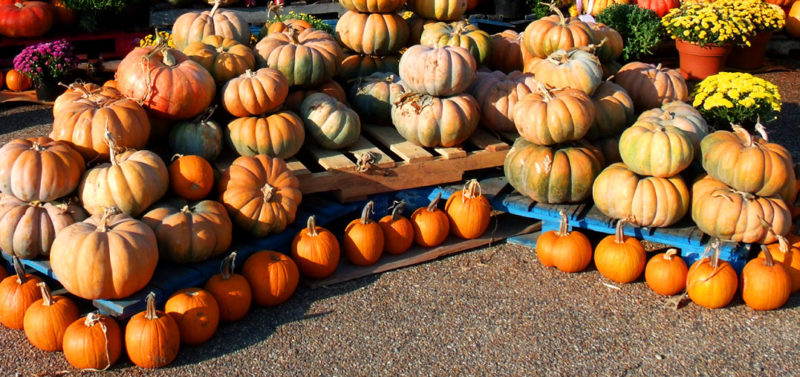 2. Oktoberfest at Applegate Farm
Rain or shine, there are free pumpkins to be picked at Applegate Farm's 23rd Annual Oktoberfest coming Saturday, October 7, 2017 from 11am to 3pm in Upper Montclair. But the fun has only just begun! Not only will there be a pumpkin decorating contest, there will be music, games, clowns, balloons, an apple cider making demonstration and goodies galore including homemade caramel apples and chocolates, pumpkin and apple pies, apple cider donuts—and of course what Applegate Farm has been most famous for since 1848: "Sweet Scoops Of The Past", aka rich and creamy, homemade ice cream.
3. Gardens Aglow at Presby Memorial Iris Gardens
Adorning the foot of Montclair's Mountainside Park, Presby Memorial Iris Gardens is known as the "rainbow on the hill" for the 100,000 irises it displays with about 1,500 varieties—including bearded irises—from around the world. While peak attendance is during springtime for the annual bloom, this fall season's Gardens Aglow event offers an enticing view at dusk, decorated with artfully carved pumpkins provided by local high school art departments. Activities, entertainment and refreshments will be available at this free community affair taking place Friday, October 20, 2017 from 6-9pm.
4. Pumpkin Picking and Movie Night at Demarest Farms
While not located in Montclair's Essex County, Demarest Farms is well-worth the approximately 25-minute drive, headed northeast from our Health In Hands Montclair location, into Hillsdale, Bergen County, New Jersey. Since 1886, this farm has harvested produce of the finest quality and today's specialties include a salad bar, gourmet delicatessens, bakery, ice cream parlor and homemade donuts. Every autumn, this local farmstead becomes an apple orchard and pumpkin patch offering days and times to Pick Your Own (PYO) plump pumpkins to carve and juicy apples to eat off the tree and slice into pies. Come Friday evenings, October 6, 13 and 20, for the family fun of Pumpkin Pumpkin Picking and Movie Night where you can watch The Legend of Spookley the Square Pumpkin, take a tractor-pulled hayride, check out the petting zoos, corn box and adventure playground all while sipping hot apple cider.
5. Historic Holiday House Tour at Kip's Castle Park
What better way is there to compliment your massage than with a grand tour of a real castle? Spanning eleven acres of land and 9,000 square feet on the ridge of First Mountain, resting in both Montclair and Verona townships, Kip's Castle is a mansion constructed like a medieval Norman castle. Standing since 1905, this majestic estate showcases spectacular views of New York City. And on Saturday, December 2nd and Sunday the 3rd from 12-4pm, the castle's first floor will be festively decorated for the holidays circa 1920 for the Historic Holiday House Tour at Kip's Castle Park. You can partake in a free, self-guided tour of the dining room fit for a holiday feast and parlor embellished with greenery and ribbons. Historic homes throughout Essex County will also open their doors in solidarity with this one magical weekend!